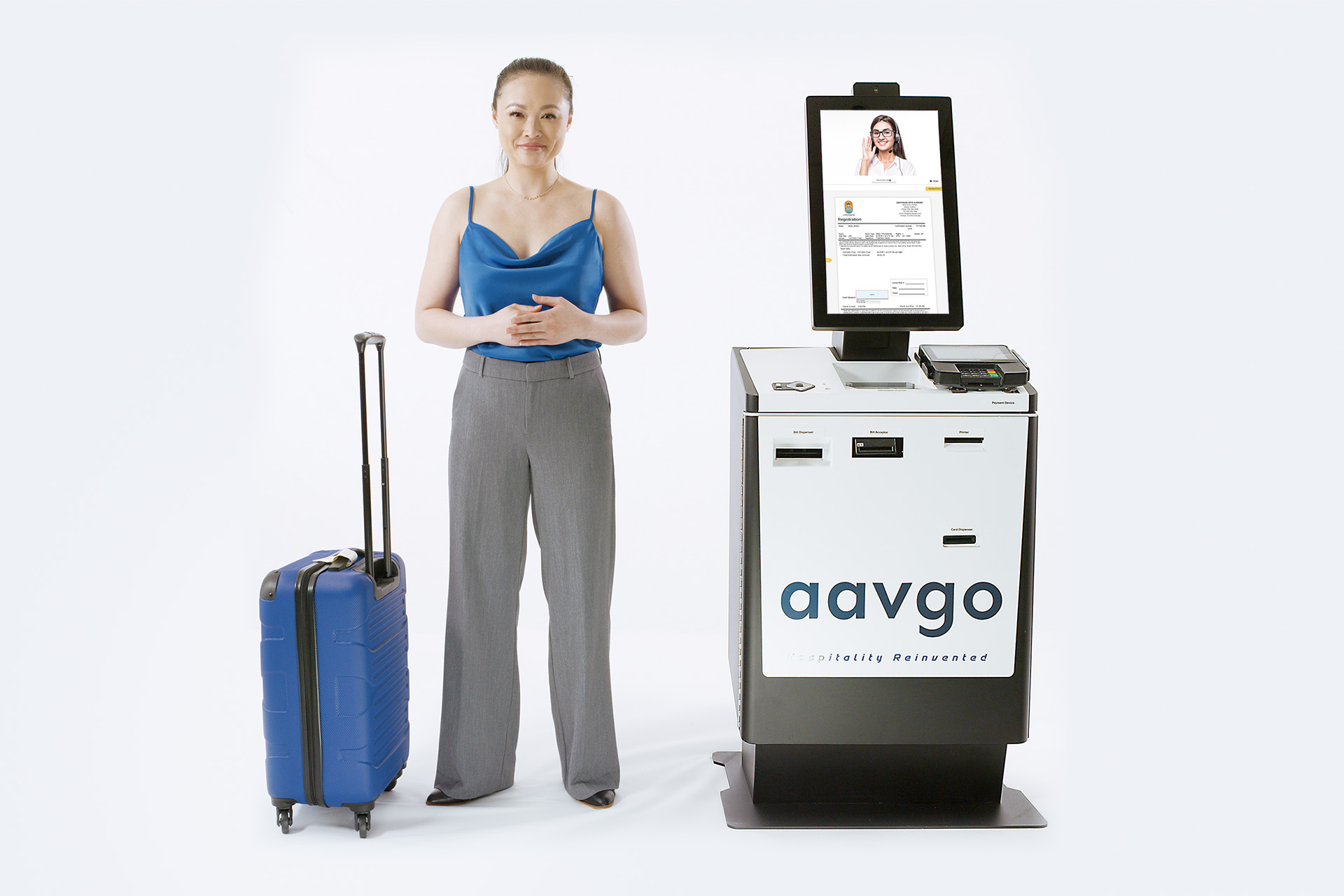 Post-Pandemic Hotels: The Personal Touch Gives Way to Touchscreens
By Robert S. Anthony | Dec. 15, 2021: Hugs and handshakes are the stuff of the holiday season, but the Covid-19 pandemic has severely cut into our movements and the number of touchy-feely moments we can safely have. This is bad news for everyone, but for the hospitality industry, it's been devastating.
However, help seems to be on the way in the form of high-tech kiosks that can minimize human contact and take over many manual, over-the-counter transactions, thus freeing up hotel staffers, which are now in short supply, to handle other duties.
Of course, hotel check-in kiosks are not new. The Yotel New York, which features a robot which stores luggage, has had them since its opening in 2011. But the pandemic has triggered a fresh demand for contactless transaction solutions, according to attendees at a recent Samsung hospitality tech showcase in New York.
Samsung is well-known for its mobile electronics but also commands a major chunk of the touchscreen kiosk market for fast-food restaurants and hotels. At the event, Samsung showed off a sleek new kiosk armed with hotel software by Florida-based Grubbrr, which describes itself as "…a rapidly expanding self-ordering technology startup."
The Samsung kiosk, which has a 24-inch antimicrobial, shatter-resistant touchscreen, can stand on a pedestal or sit on a table and can handle check-ins and check-outs and many other tasks, including scheduling hotel spa sessions or ordering items from a hotel shop, noted Jarrett Nasca, Grubbr's chief revenue officer (seen in photo above), as he demonstrated the unit. He said the kiosks units can be deployed as needed, like when a major convention or sporting event is in town.
California-based aavgo tries to hit the middle ground and maintain some of the human touch with its Virtual Front Desk, which it bills as "the world's first contactless, human-assisted virtual front desk for the hospitality industry." The company showed off the new kiosk at the Boutique Design New York (BDNY) show in November.
Topping the Virtual Front Desk is a 21.5-inch teleconferencing touchscreen that lets customers see and talk to a hotel representative as they perform transactions. In addition to basic check-in and check-out tasks, the unit can scan IDs and passports, dispense room key cards, handle card- and tap-based payments and can even take cash. A smartphone app lets users order room service or contacts a real person.
While both units can streamline operations at budget and mid-level hotels and those that deal with high volumes, like casino hotels and those near convention centers, high-end, luxury hotel customers need not fear. Those properties won't be ditching their uniformed curbside greeters and well-dressed staffers for kiosks any time soon. For that market, the human touch is everything.
(Note: Each week, veteran tech journalist Bob Anthony shares a tech tip you don't want to miss. Follow him @newyorkbob.)
For More Info.
Feel Free to Contact Us.
Fill out the form and we will contact you soon. At Aavgo, our focus is to innovate in hospitality tech and deliver solutions that can advance how hotels operate.