CONTACTLESS TECHNOLOGY
Aavgo's Smart Reception Solution and 360° Platform
Aavgo's Smart Reception Solution and 360° Platform are comprehensive technologies that execute all human operations, save on costs and improve customer service.


Guests can use the Smart Reception for walk-in, check-in, and check-out



Guests can pay with cash, swipe, EMV chip, google pay, apple pay, and tap



Guests can scan QR code to dispense keys from the dispenser



Guests can get answers to questions they may have about the Hotel



Guests can text, chat, or call from the room to talk to a live person



Guests can extend stay



Guests can get their cash deposit back during check-out



Guests can get folios via email or print-out



Keys supported: RFID and Mobile keys



No need to change your infrastructure
Aavgo: Approved by Hoteliers, Recommended by Professionals
Ankit Panchal, CEO at 365 Hospitality, shares his extraordinary experience working with the Aavgo Virtual Front Desk & 360 Platform. "Aavgo has come up with a solution which has helped us out consistently," Ankit Panchal said.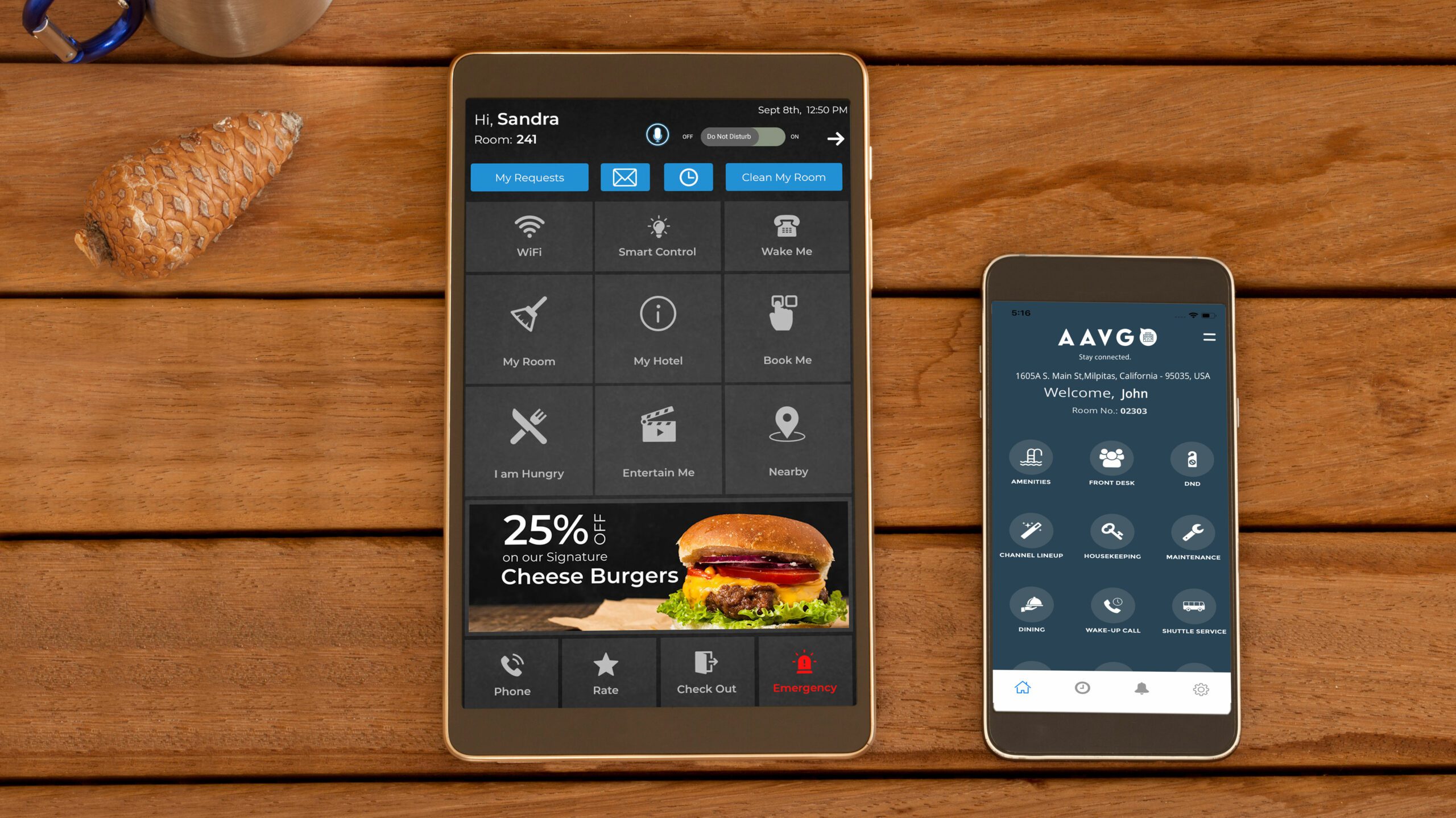 Aavgo's Guest Experience App for In-House Guests
Provide guests the comfort and convenience to use your amenities and services at their fingertips with our digital guest experience solution.
Digital Workflow with Staff Operations Platform
Save costs, increase efficiency and productivity of your staff. Get insights to your day to day hotel operations through in-depth reporting and analytics.
For More Info.
Feel Free to Contact Us.
Fill out the form and we will contact you soon. At Aavgo, our focus is to innovate in hospitality tech and deliver solutions that can advance how hotels operate.