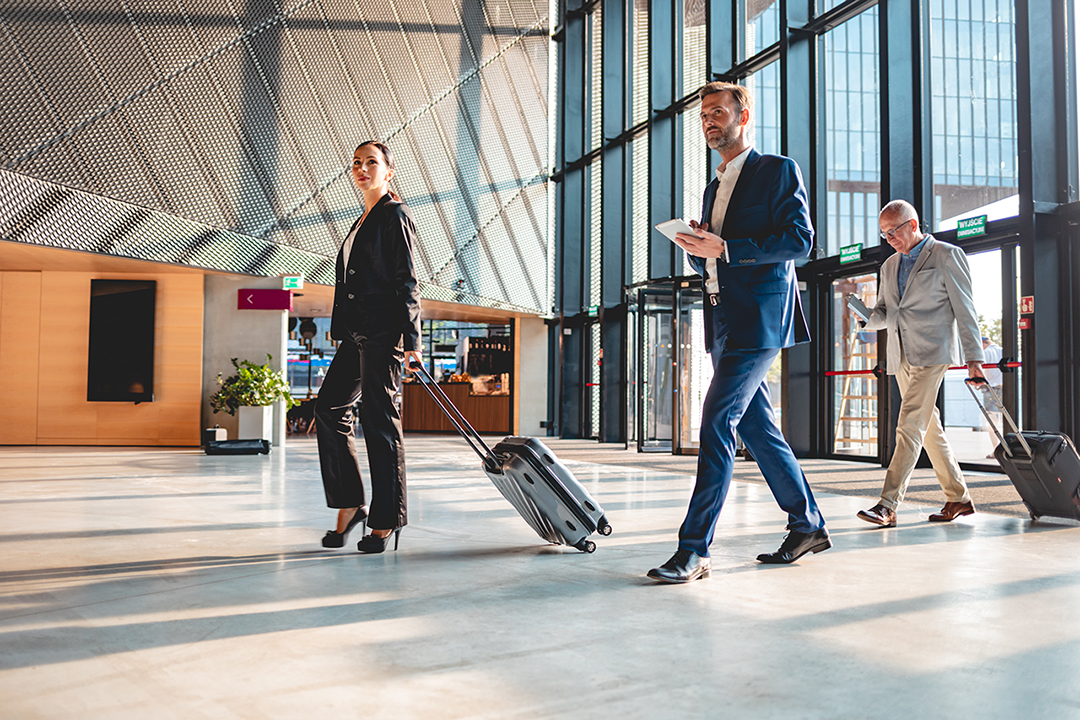 The Best Tips for Speeding Through Airport Lines
By Lourdes Martin | 9-22-22: Traveling can be stressful enough without having to worry about making your flight. Now that travel is fully back, airports have experienced a lot of congestion. Unfortunately, airport security lines are often one of the biggest sources of delays. However, there are a few simple tips that can help you speed through the line and make your way to your gate with plenty of time to spare.
1. Get to the airport early – This may seem like an obvious one, but it's worth repeating. The earlier you arrive at the airport, the less likely you are to encounter long lines. The Transportation Security Administration (TSA) recommends arriving at least two hours before domestic flights and three hours before international flights.
2. Check in online – Many airlines now offer online check-in, which can save you a lot of time at the airport. By checking in online, you can avoid the long lines at the check-in counter and head straight to security. Most airlines offer online check-in 24 hours before your flight, so be sure to take advantage of this service. You will need to have your boarding pass and ID ready when you go through security, so make sure you print out your boarding pass or have it saved on your phone before you leave for the airport.
3. Use the self-service kiosks – If your airline offers self-service kiosks, use them! They can help you avoid long lines at the check-in counter.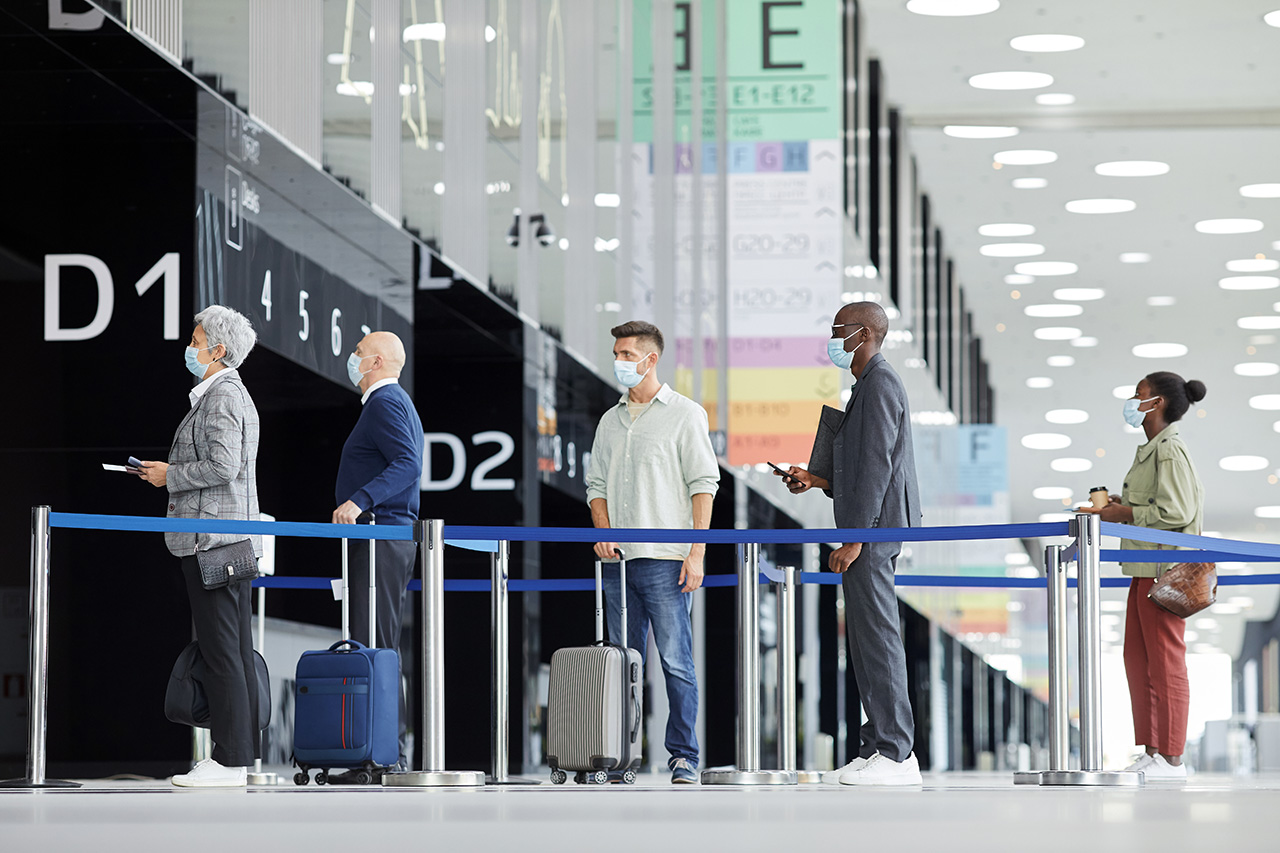 4. Join an expedited screening program – If you fly frequently, consider joining an expedited screening program like TSA PreCheck or Global Entry. This will allow you to bypass the regular security. For a small fee, you can enjoy expedited screening at over 200 airports across the country. TSA PreCheck enrollees don't have to remove their shoes, belts, or light outerwear, and they can keep their laptops and liquids in their carry-on bags. This can save you valuable time when passing through security.
5. Get a mobile boarding pass – Many airlines now offer mobile boarding passes, which can be scanned at the gate. This can save you time at the airport by avoiding the need to go to a kiosk or counter to get your boarding pass.
6. Know the rules – Familiarize yourself with the TSA's 3-1-1 rule for carry-on liquids and other restrictions before you head to the airport. This will help you avoid delays at the security checkpoint.
7. Dress for success – Wear comfortable clothing that won't set off the metal detectors. Also, consider wearing slip-on shoes so you can quickly take them off and put them back on during security screening.
8. Travel during off-peak hours – If possible, try to travel during off-peak hours. This is when the airport is less crowded, so you won't have to deal with as many people and long lines.
9. Stay calm – Don't let the long lines and the crowds get to you. Getting frazzled will only make the experience more stressful.
10. Be prepared – Make sure you have all of your documents in order before you get to the airport. This includes your passport, boarding pass, and any other required documents.
11. Relax – Remember that everyone is in the same situation as you. Everyone is just trying to get to their destination as quickly and smoothly as possible. So relax, take a deep breath, and try to enjoy the experience.
12. Finally, familiarize yourself with the layout of the airport before your trip. Knowing where things are will help you move more quickly and efficiently through the terminal
Following these tips will help you avoid long lines at the airport and make your travel experience much smoother. So next time you're headed to the airport, be sure to keep these in mind.
Aavgo's Virtual Front Desk: Brings technology & automation to hospitality
Aavgo is a cloud-based SaaS technology company that offers solutions that directly impact hotels' overall efficiency of operations, customer experience, and profitability. For more information about Aavgo's Virtual Front Desk, please contact our experts by phone: 1-888-932-2486 or via email: info@aavgo.com.
(Note: Lourdes Martin is a blogger, writer, and influencer with expertise in Hospitality, Travel, and International Affairs. Martin has been featured on Shoutout Miami and various other publications. Martin's blog: Please, Do Tell & Recuerdos. Martin is a contributing writer to aavgo.com.)
For More Info.
Feel Free to Contact Us.
Fill out the form and we will contact you soon. At Aavgo, our focus is to innovate in hospitality tech and deliver solutions that can advance how hotels operate.