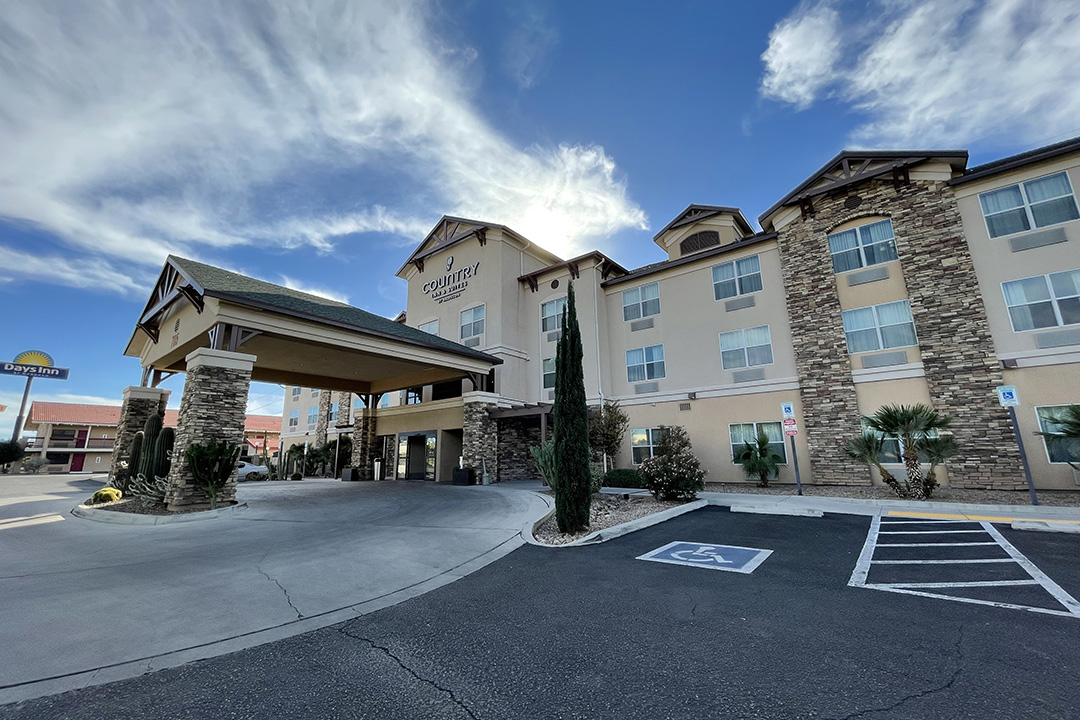 Interview with Neil Shah, President Inntech Management
InnTech Management Centers Around Innovation and Motivation
David Ramirez | San Mateo, CA. | 1-12-23: Neil Shah, President of Inntech Management and a leader in the hospitality industry, joined us to discuss his inspiring journey as a hotelier. He shared with us how technology has transformed hotels into more efficient entities while emphasizing the importance of connecting personally with customers. Neil's inspiring style of leadership, which centers around innovation and employee motivation by setting his staff up for success, left an impression on all who heard his words.
What was the process of you becoming a hotelier?
I came to the US in 1997 and started working in hotels – with no prior experience in the industry – because I had worked as an electrical engineer in India. I started as a front desk agent at a hotel in Anaheim, CA. I liked the business, so I went to college and studied hotel management. I was fortunate to work with and learn from some of the smartest hoteliers and great leaders during my first three years, which truly set me up for a possibility of success. I worked in every department, learned a lot, and got my first job as a GM at a hotel in Flagstaff, AZ. I met my business partner in Flagstaff and made my first investment in the hotel business in 2003. We purchased a second hotel in Tucson in 2004, so I moved to Tucson to manage the Best Western hotel. Working at this hotel and being a part of Best Western allowed me to learn so much about the business. We continue to invest cautiously and have successfully grown to six current hotels.
How was Inntech Management born?
Initially, I worked as a hotel GM; this was my primary job. While I was in Anaheim working at a hotel, I taught myself how to design websites. I've always been interested in technology; WIFI became popular between 2001 and 2002. So, I thought that it would be a good idea as a side hustle to help hotels in the area install WIFI as well as design, host, and market the websites! So that's how Inntech Management was born in 2002.
Eventually, I met my business partner and started investing in hotels, and we've grown to multiple properties. My focus shifted to owning and managing hotels; Inntech Management started managing our hotels.
How did you decide to own six hotels?
The goal was always to have my own business, even before I came to the United States. I already had a business in India, so I wanted to do the same here. I didn't know it would be a hotel until the opportunity presented itself. I wasn't able to save much from the GM salary, but the website design, hosting, marketing, and wifi work allowed me to generate extra income. With this extra income, I was able to invest and have a small ownership in the first hotel we purchased in Flagstaff with my business partner and his family members. I am very thankful to them for allowing me to invest. We continued to look for opportunities to buy more hotels, and over the years, we have bought and sold some hotels, and currently, we own six hotels in Arizona.
Is there a reason why you own properties in Sedona?
Sedona is famous for its beautiful red rock formations, which are made of sandstone stained red by iron oxide. These rocks result from millions of years of erosion and provide a stunning backdrop for the city. It is one of the most beautiful places in the world, a popular tourist destination, and attracts visitors worldwide. When I worked in Flagstaff as a GM, my wife and I often drove down to visit after work and enjoy the views. We would say, "it would be cool one day to own a hotel in Sedona." The first property we bought in Sedona, I remember walking from the escrow office to the hotel and thinking, "this is happening; we just purchased a hotel in Sedona." Now we have five properties in Sedona!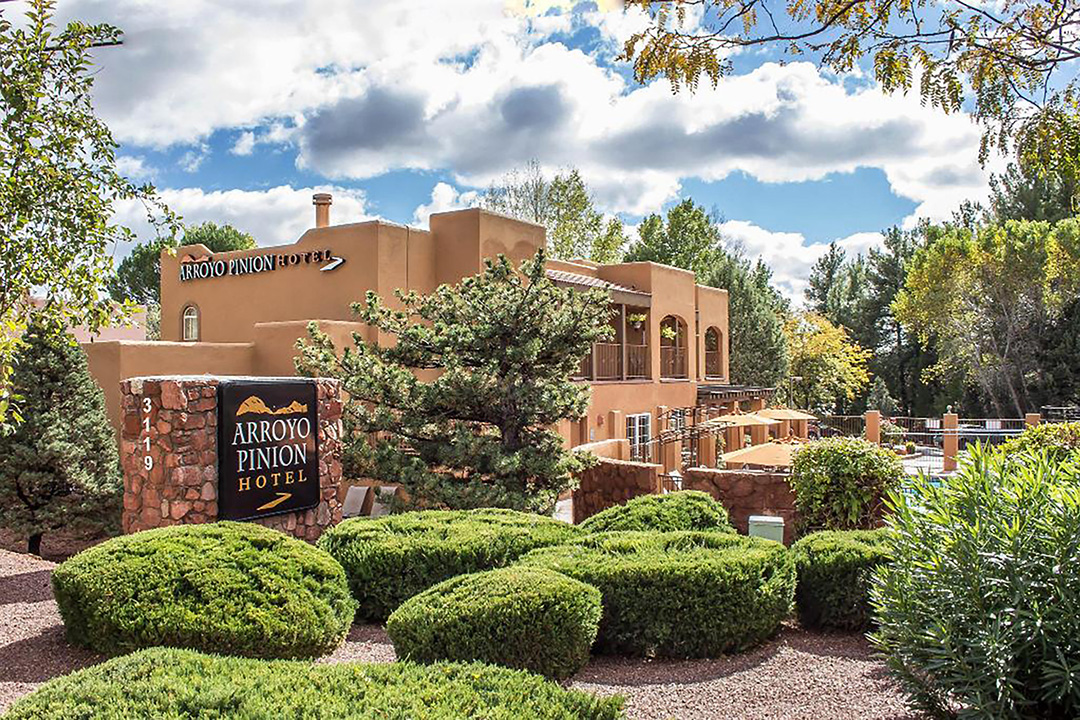 As a hotelier, what are the main areas you focus on for business growth?
We focus on three things: people, processes, and products.
People: Our team is extremely important to us. We treat our employees equally as important, if not even more, like our guests. We ensure our employees feel valued and supported and have opportunities to grow with us.
Processes: We ensure everything is running smoothly and there's an organization to everything we do. We focus a lot on ensuring we set clear expectations for our team and provide them with training to excel in their jobs. We always make sure that we ask the right questions, for example, "How do we make this easier for our staff?" Because, if you are making it easier for the staff, it will be better for our guests. Our team is happier interacting with the guests if things run smoothly in the backend.
Product: We want to create great experiences for our staff and guests. For one, if customers are not happy with our properties, they will complain to the staff, resulting in our staff having to deal with unhappy guests. As for guests, they must have a positive experience because only then will they write great reviews, post positive things about our business on social media channels and tell their family and friends about us.
How important is the overall maintenance of the property and updating technology to keep customers coming back?
It's extremely important. As referred to in the "7 Habits of Highly Effective People", in order for our product-Hotel to continue to produce good results-profit, we have to constantly invest in the production capability of our product-hotel. We have branded properties and independent properties. As you know, branded properties have property improvement plans (PIP). Most times, we do more than that – because that's the product we are selling, and we want us and our team to be proud of our properties.
Regarding updating and implementing new technology, I have to say that amount of investment on that front has continued to increase over the years. We have made this choice because 1. We want to be ahead of the competition by staying in front of the innovation, and 2, it allows us to automate certain processes/tasks and operate our hotels more efficiently. We are constantly trying to create great experiences for our guests by offering clean and comfortable rooms and superior service.
How has the current market in the industry impacted you as a hotelier and the hotel business?
We are coming off some very unusual couple of years. We have had to make some of the hardest decisions to survive through it. During 2020 there were times when hotels ran empty and generated losses we never imagined. My partner has always believed in setting aside funds for unexpected circumstances. We cannot be more thankful for this belief as it allowed us to survive through the roughest times. It allowed us to keep our hotels open, staff employed, and take care of their families. In fact, while we were running low occupancies, we decided to perform property improvements at all our hotels. We have completed most of that work, and our properties are positioned for success in the years to come. The last two years made us go back to the basics and reimagine how we operate our business.
Can you tell us about the challenges the industry is facing right now?
We are living in exciting times. By far, the biggest challenge we all can't stop talking about is hiring and retaining employees. No matter the pay, location, or work environment, we just can't seem to find employees. Not having enough employees puts more stress on the employees we have.
From my observations, we see guests having less patience. There seems to be a lack of empathy from some guests, and this is sad to see because we are doing the best we can to provide the best experience. We hope with time; this will get better and, in the meantime, we are training our staff to continue to offer perfect stays.
The sharing economy has already significantly impacted the hospitality industry with the rise of platforms like Airbnb, and this trend is likely to continue. The growth of alternative accommodations such as Airbnb, VRBO, Sonder, and Mint House are resulting in lower demand for hotels in some markets.
The economic downturn caused by the pandemic has made it more difficult for hotels to secure financing. Rising interest rates, increased inflation, and geopolitical issues have made the future very uncertain. It has also resulted in a shortage of supplies and higher operating costs for hotels.
How do you think technology plays into the hotel business?
I realized that technology has become more important and integrated into our business than ever. We like to be in front of progress and innovation. We are constantly looking for ways to make our operations more efficient and automated while making our staff's lives easier while creating better experiences for our guests. Over the recent years, technology has improved PMS systems, revenue management software, guest messaging platforms, etc. Hotels can use SEO services and social media marketing to generate more direct bookings. Technology allows smaller hotels to compete with larger/branded hotels in not only increasing revenues but generate more direct bookings. Technology plays a significant role in every aspect of the guest journey and hotel operations. Guests, for example, starting from searching for a hotel to pre-arrival, to how they communicate with hotel staff during their stay, and to post-stay reviews. We use technology to automate processes and make smart decisions relating to how we market to our guests. We do revenue management, HR, accounting, guest communications, staff communication, guest survey system, and so much more. Now we have the Aavgo360 Platform and Virtual Front Desk, which is part of operational efficiency. Our guests can choose whether to talk to staff or do it themselves. Soon I am looking forward to guests not having to come to the lobby. Do you want to go to the lobby and check-in, get a digital key, and go straight to your room? It is all about giving our guests choices that make their experience better.
How do you see that growth? Do you see it as something that will be a staple in the hotel industry?
It is an option that the guests will be given. We will see more and more adoption of self-check-in and digital keys in the coming years. I won't say that all guests will want a digital key, but more guests will start using this option. We all want to have choices – if a hotel says, "You can only check in by digital key," it might upset some guests. People will enjoy having the ability to choose – I don't think it is about having one way. I still believe that human connection is very important in this industry – our guests should always have a choice to interact with staff.
What do you think the future of hospitality is? Where is the industry going?
The future of the hospitality industry is more exciting than ever before because of the shift in focus on technology and experience-driven travel. There will likely be more independent and soft-branded hotels as time goes on. Technology will allow independent hotels to be more successful. Technology allows the "little guy" to do what the "big brand guys" have always done. The future of hospitality is in the more intentionally curated properties operated by smaller business owners.
Technology will also play a more significant role in all business areas. People want unique experiences – I remember when all the Hamptons Inn, Comforts Suites, or even Marriott hotels were built with the same design and property layout. Now, there's more emphasis on the local perspective in architecture and design. Experience has become more critical from the guest's point of view than ever before. Another thing I noticed is that people are starting to buy older roadside motels that travelers would ignore. They renovate them by adding local themes, offering unique experiences to guests, and becoming successful businesses. I wouldn't be surprised to see some of the office buildings and retail centers that are in great locations repurposed into hotels because they remain at low occupancies or vacant.
What technology do you think is most important for the future of hotels?
I think what we have now will continue to be enhanced. For instance, digital keys will become more available – many hotels still don't have this option. Significant shifts have already happened, such as not having to go to the front desk and texting guests instead of calling, so now it's about how we can do that better! I am unsure if we will see a robot cleaning rooms soon!
I can't wait for emerging technologies such as AI, Machine learning, Virtual Reality (VR), Blockchain technology, and cryptocurrencies to be integrated into our businesses and lives. It will be exciting to see how they will impact how we conduct business. I'm excited about the possibilities.
What do you enjoy the most about your work?
What I enjoy the most in what I do has evolved from earlier days into the last few years. What gives me the most joy is among the hotels we have; we have 50-60 employees, and I feel responsible for them. I feel responsible for them and their growth in our company. I have always tried to promote people from within the company, and sometimes I've failed, but other times I have found absolute gems who have thrived and grown with us. I always look out for my team and see who can move up.
Even though I'm not at the front desk interacting with our guests all the time, I know that every decision I make impacts our guests. My actions matter a lot because they matter to our staff and guests.
Lastly, I enjoy the business of it all! I love the business part of it. Finding deals, negotiating deals, dealing with the banks, finding creative ways to make the deals work, renovating, repositioning the hotels, and running our hotels as efficiently as possible. So those are three things I enjoy, which is why I never get bored with what I do.
Aavgo's Virtual Front Desk: Brings technology & automation to hospitality
Aavgo is a cloud-based SaaS technology company that offers solutions that directly impact hotels' overall efficiency of operations, customer experience, and profitability. For more information about Aavgo's Virtual Front Desk, please contact our experts by phone: 1-888-932-2486 or via email: info@aavgo.com.
(Editor's Note: Written by David Ramirez, the Marketing Manager for Aavgo.)
For More Info.
Feel Free to Contact Us.
Fill out the form and we will contact you soon. At Aavgo, our focus is to innovate in hospitality tech and deliver solutions that can advance how hotels operate.